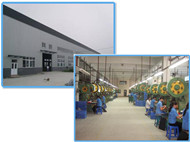 Jiaxing Everis Hardware Manufacturing is a professional manufacturer of customized hardware products,including stamping&drawing,CNC machining,welding,tubing and assemblies.

Over decades ,we have produced a wide range of metal products applied to various industries,such as automotive,furniture,electrical,appliance, industrial,etc.
From simple piece stamping parts to complex assemblies,we have provided thousands of engineered solutions for our customers and partners throughout the world.

If you are looking for high quality metal parts and assembly manufacturer offering competitive cost, on time delivery and technical expertise for your project, count on Everis Hardware.

Our performance will exceed all your expectations.